When shopping for a new dishwasher at the Home Depot, you may wonder whether the retailer provides installation services after purchase. This post will cover all you need to know.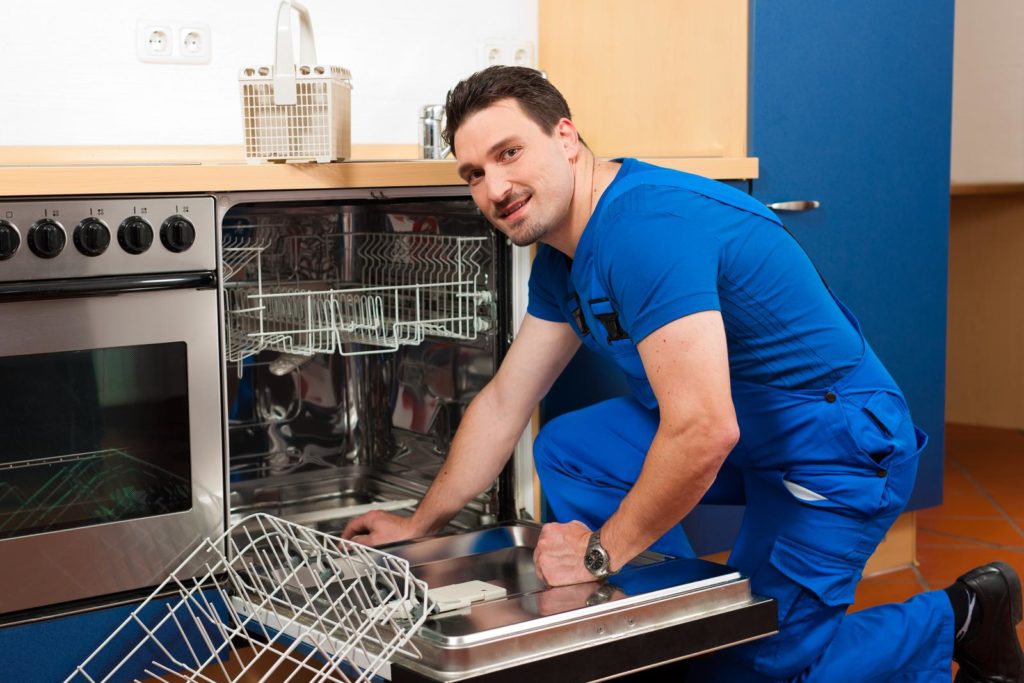 Does Home Depot Install Dishwashers?
Home Depot will install your dishwasher if you buy it at its physical stores and not online. If you buy a dishwasher for $396 and above, you won't pay any installation fees. However, you will pay $99 installation fees for anything below $396.
Home Depot stocks dishwashers from various top brands, including LG, Samsung, KitchenAid, Whirlpool, Maytag, Zline, GE, Amana, Café, and Bosch. You can also get various types of dishwashers such as built-in, front load, countertop, and portable dishwashers.
Does Home Depot hardwire dishwashers?
Home Depot does hardwire dishwashers. Doing this can be convenient if you want to run your dishwasher on an electrical circuit and do not want to run a cord from the breaker box.
What is in Home Depot's Dishwasher Installation Kit?
Home Depot's dishwasher installation kit includes all parts you need for your appliance to operate correctly. Most installation kits have similar parts, although they may vary depending on the brand. Below are some of the components of Home Depot's dishwasher installation kits.
Connector

 

Discharge hose

Mounting brackets
The prices of Home Depot's dishwasher installation kits vary depending on the brands. Most installation kit prices range from $10 – $47. All Home Depot's dishwasher installation kits come with free delivery and free ship-to-store pickup.
How Much Does Home Depot Charge To Install A Dishwasher?
Home Depot has a favorable appliance delivery and installation policy that aims to make your buying experience safe and hassle-free. According to the retailer, you'll get free delivery and installation if you spend $396 and above for your dishwasher.  
However, if the dishwasher is below $396, there will be a $99 installation fee plus a $59 delivery fee. Appliance delivery fees also vary by zip code. So, ensure you confirm the costs at the store during purchase.
Will Home Depot Take Away Your Old Dishwasher?
Home Depot will remove your old dishwasher for disposal after installing a new one. Old dishwasher hauling services are optional, and Home Depot charges extra fees for it.
Typically, the removal fees start at $25 and maybe more, depending on the appliance and your zip code. Home Depot will remove your old dishwasher only if you disconnect and uninstall it first.
How Much Should You Tip the Delivery Personnel?
Although Home Depot's policies do not allow employees to accept tips, you can tip your delivery person for a job well done. The amount of money you give them depends on what they have done for you and how much time it took to complete the job.
For example, if they helped carry some heavy items into your house and then unloaded them onto your counters, you can probably tip them $10-$20. If they did a quick walk-through before leaving with no problems, you could give them $5-$10.
Are Home Depot Dishwasher Installers Good?
In general, Home Depot's dishwasher installation services have low customer reviews. Most customers complain about poor communication, poor delivery and installation services. Some say they had to wait weeks for the installers to show up, even though they had a scheduled delivery date.
The worst part is that many customers did not know about the delays until after their appointment date. There are also many complaints about lousy workmanship, poor installations, and that some parts were missing or poorly fitted. Below are some customer feedback about Home Depot dishwasher installation services.
Can You Install a Dishwasher By Yourself?
If you want to install a dishwasher but do not want to hire a professional plumber, you may want to consider installing it yourself. The first step is to measure the space your new dishwasher will go to ensure it fits properly. The best thing about this process is that it does not require special tools, plumbing, or electrical skills.
FAQs
Does Home Depot install dishwashers for free?
If you buy a dishwasher worth $396 and above from Home Depot, they will install it for free. However, if you buy one worth less than $396, you will have to pay $99 for the installation. In addition, you will pay at least a $59 delivery fee depending on your location.
What is the best dishwasher at Home Depot?
The best dishwasher at the Home Depot is the Bosch 300 series. The dishwasher is well-designed, quiet, spacious, and energy-efficient. It has a unique stainless steel interior that helps create a clean environment while reducing the risk of corrosion. The machine is also very easy to use and maintain. It is also highly rated, with 89% of Home Depot customers recommending it.
Do you need a plumber to install a dishwasher?
If you're looking to install a dishwasher, you'll need a plumber. Most dishwashers are installed with a water supply line and drain line. A plumber will also help you determine if there are any electrical issues with your sink or appliance that may cause it to malfunction.
Will Home Depot install dishwashers bought from other stores?
Home Depot does not install dishwashers purchased from other stores. If you have bought a new dishwasher, you can contact the store from which you purchased it and request for professionals who can assist you with installation.
Does Home Depot also sell dishwasher parts?
You can buy dishwasher parts at Home Depot. Some of the parts available include mounting brackets, power cords, dishwasher pan, dishwasher hose, and so on. The parts come with free delivery, plus you enjoy free shipping on qualifying parts.
Conclusion
Home Depot offers dishwasher installation services. The retailer works with several qualified and vetted installers to ensure they get your dishwasher up and running after purchase.
Home Depot will deliver and install your dishwasher for free if it's worth $396 and above. They will charge you a $99 installation fee for anything below that. Depending on your location, you will also pay a minimum of $59 as delivery fees.