Who says you can't have your wine and chocolate all in one? Aldi Chocolate Red Wine is an easy way to have your dessert and sip it, too.
Just when you thought your love for wine couldn't get any better….along comes this chocolate wine to up the ante once again. While you can totally pair this up with a nice dinner or appetizer, it's a wine that you can absolutely enjoy on its own as well. And since you're an adult, who says you have to share? Grab your favorite wine glass, kick up your feet, and pour yourself a glass, or two of this yummy wine.
The great thing about this chocolate wine from Aldi is that it's sweet and smooth. This means that there's no bitter taste, no bad aftertaste, and it's certain to go down smooth. In fact, you just might think there's a leak in the bottle with how fast you're finding the bottom.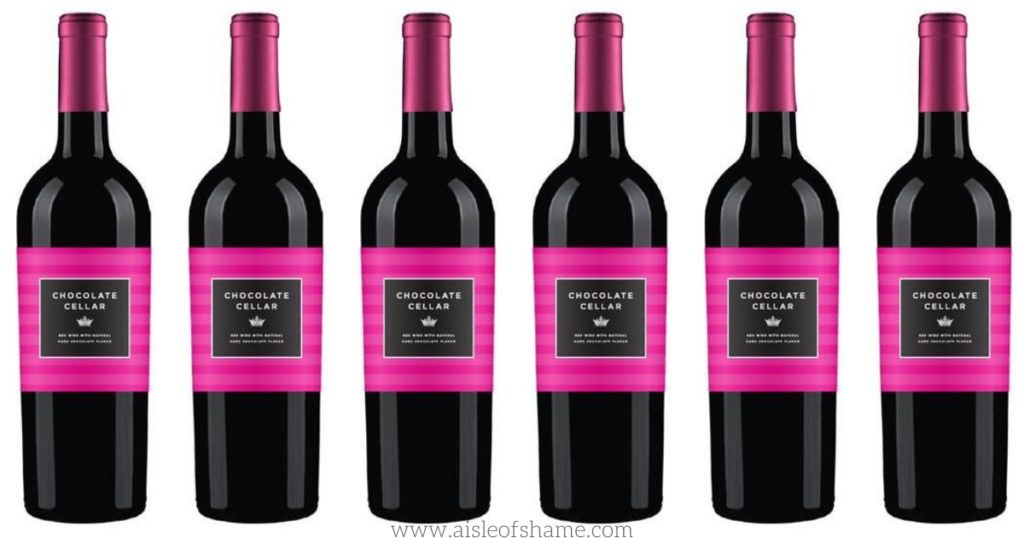 This Valentine's Day, treat yourself to one of the best chocolate wines there is. Pair this up with a fun appetizer like this Aldi Jalapeno Popper Mac N Cheese and you'll never want to celebrate your Valentine's Day any other way. When you have a wine this good, there's no reason to leave the house this Valentine's Day at all!
This chocolate red wine is due in stores for the ad week of Jan. 27 (Jan. 24 in stores with a Sunday ad switchover).
Want to remember this Aldi item? Click here to pin this to your favorite Pinterest board.