If you can't find the Aldi Advent Calendar you wanted, these Advent Calendar Alternatives just might save Christmas!
Aldi's National Advent Calendar Day on Nov. 4 has come and gone. We know that many Aldi fans waited in line for golden tickets to buy the most popular calendars, and many calendars sold out.
While Aldi generally has the best price for the quality on many advent calendars, there are alternatives out there!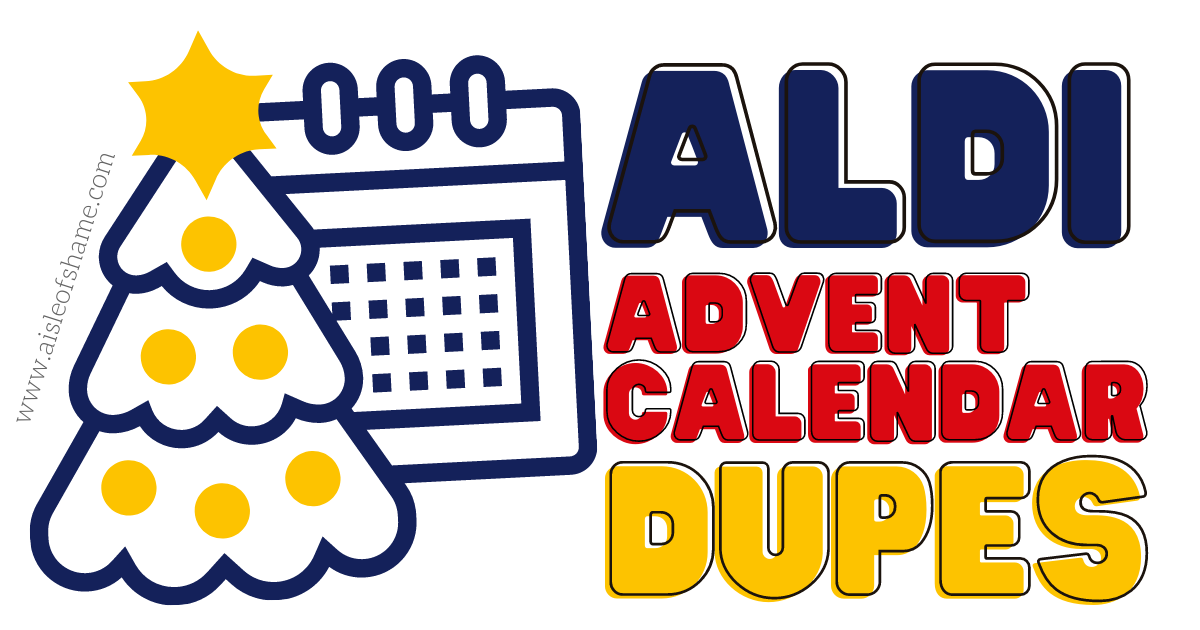 So, if you still need to get your hands on a Christmas countdown calendar for a family member, or for yourself, read on for some advent calendar alternatives.
Little People Advent Calendar
We know there are lots of big fans of the Fisher-Price Little People, and we've also heard that not all Aldi stores got a shipment of these fun advent calendars. They are available with free Amazon Prime shipping for $30.99.
There is a door to open for all 24 days, and the calendar includes Santa, Mrs. Claus and other Little People Friends, as well as accessories like a Christmas Tree and a snowman.
Frozen Storybook Collection Advent Calendar
We love, love, love these calendars for kids that include a new book to read every day on the countdown to Christmas! The small paperback books are individually wrapped so that there's a new surprise each day.
These are for sale on Amazon for 15.99, with FREE Amazon Prime shipping.
Marvel Storybook Collection Advent Calendar
Like the Frozen Storybook Collection, this Marvel Advent Calendar has 24 small paperback books featuring your favorite superheros!
It is selling for $19.99 on Amazon with FREE Prime shipping.
Coffee Advent Calendar
One of the popular Aldi advent calendars featured 24 different flavors of coffee pods. While this one will only allow you to count down 12 days, the packaging here is super cute. It features many similar flavors to the Aldi coffee advent calendar, such as Peppermint Mocha, Holiday Magic, and Spiced Eggnog.
It's a fun gift for any coffee lover!
Advent Calendar for Dogs
A treat a day for your fur babies in December? The Aldi advent calendars for dogs were very popular, according to posts in our Aldi Aisle of Shame Community! If you missed out, Amazon has some alternatives.
This DreamBone Furry Christmas Advent Calendar contains 8 mini canes, 8 mini bones with sweet potato, and 8 mini chicken wrapped sticks. It sells for $14.99 with FREE Prime shipping.
Advent Calendar for Cats
If you're going to get an advent calendar for your pups, you can't leave out your cats!
There Rosewood Luxury Advent Calendars have heart-shaped treats made with turkey, chicken, duck and salmon. They sell for $9.99 with FREE Prime shipping.
Premium Chocolate Advent Calendar
Aldi's Moser Roth Nutcracker Calendar is filled with premium chocolates – one for each day from Dec. 1 through Christmas Eve. If you can't find one, you could check out this Madelaine Premium Chocolate Advent Calendar instead.
Behind each door of the chocolate advent calendar is a wrapped solid milk chocolate treat. This calendar sells for $12.59 on Amazon, with FREE Prime shipping.
Don't Forget!
Aldi is releasing five more countdown calendars on Nov. 25, 2020! Read all about the Aldi 12 Days Calendars!