We can't wait to get our hands on the Aldi Umami Seasoning!
One of the things Trader Joe's is known for is their many unusual bottled seasoning blends. We love to watch cooking vids on Instagram and Tik Tok, and all over those videos, we see people sprinkling on a little of this and a little of that they bought at Trader Joe's.
And this is awesome, except, when you don't live anywhere near a Trader Joe's! These are typically not blends you can find in your regional supermarket chains.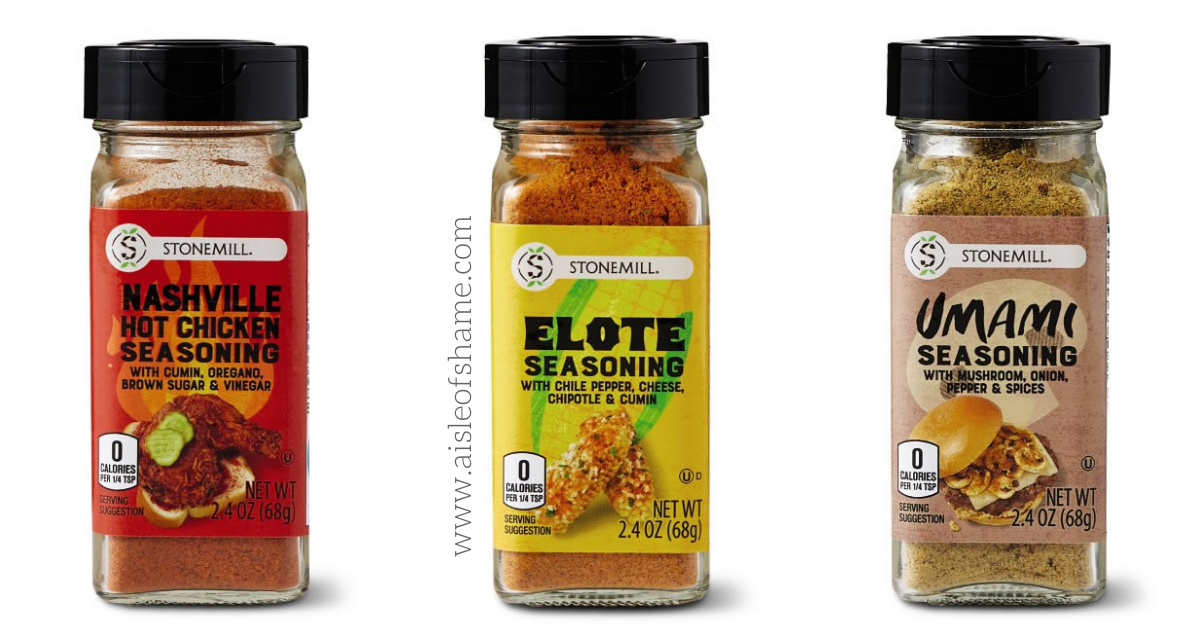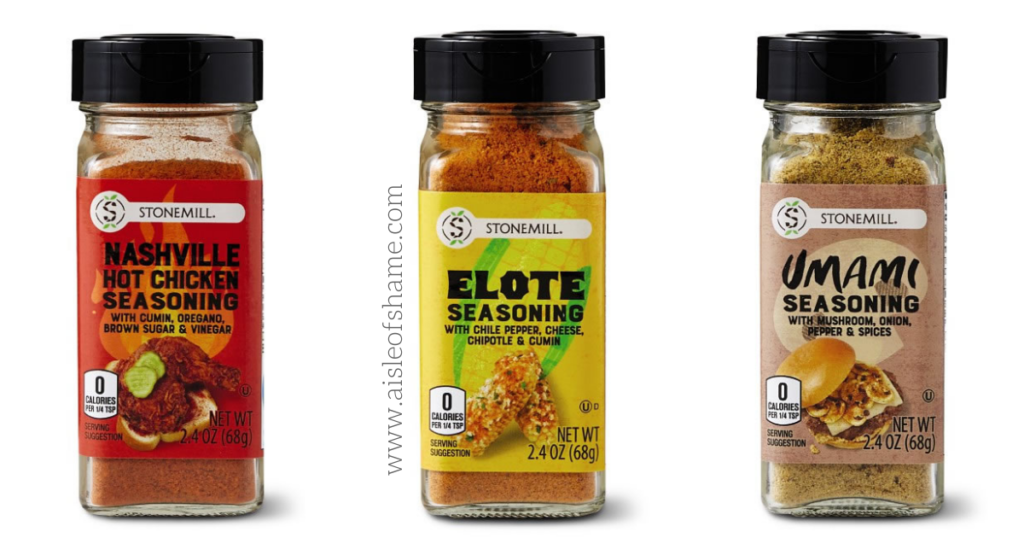 With about 500 Trader Joe's in the United States, and well over 2,000 Aldi stores, the chances are that many of us live closer to an Aldi than to the other chain. This writer, for example, would have to travel more than 100 miles to get to a Trader Joe's. Sad, isn't it?
That's why we get extra excited when Aldi brings us "dupes" of Trader Joe's favorites, and these seasoning blends are giving us life in April!
These three Aldi seasoning blends are due in Aldi stores for the ad week of Wednesday, April 14 (April 11 in stores with a Sunday ad switchover). They are priced at just $1.95 – amazing compared to what you will pay for name brand bottled seasonings in other stores!
Let's take a closer look at each one!
Umami Seasoning
First up is the Stonemill Umami Seasoning. We believe this will be a dupe for the Trader Joe's Mushroom and Company Multipurpose Umami Seasoning Blend. Aldi says this blend contains mushroom, onion, pepper and spices. We know the Trader Joe's Umami Seasoning contains kosher salt, dried onions, ground mustard seed, porcini mushroom powder, white button mushroom powder, crushed red pepper, black pepper and dried thyme. TJ's sells this for $2.99. We can't wait to try it on eggs, in soups, and on burgers!
Nashville Hot Chicken Seasoning
Aldi had a big hit last year when it introduced Nashville Hot Chicken Potato Chips, and we're sure this seasoning will fly off shelves in April 2021. Aldi says it contains cumin, oregano, brown sugar and vinegar. In addition to the obvious use of using this to season, well, chicken, we're thinking along the same vein as the potato chips and propose putting this on popcorn or using it to spice up Chex Mix.
Elote Seasoning
The third new Aldi seasoning blend is a dupe for Trader Joe's Everything But the Elote seasoning blend. Aldi says its Elote Seasoning has chile pepper, cheese, chipotle and cumin. The Trader Joe's version contains cane sugar, sea salt, corn flour, chile pepper, parmesan cheese, chipotle powder, dried cilantro and cumin. In addition to corn, we're going to try sprinkling this Aldi Elote seasoning on other roasted veggies and avocado toast.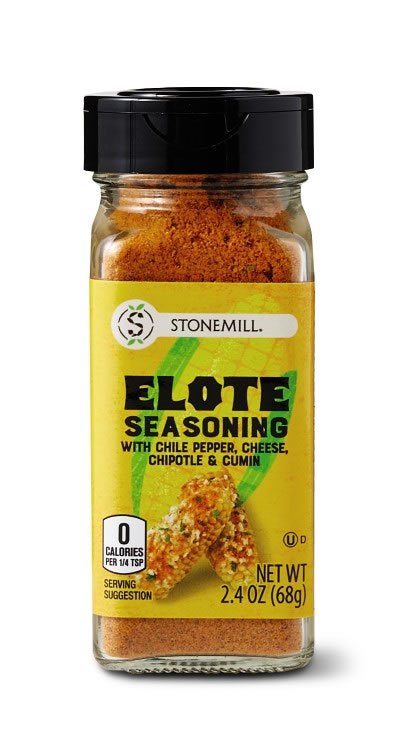 Which of these seasoning blends are you planning to buy? Share how you're using them in our Aldi Aisle of Shame Facebook Group!