If you rely on Costco for your vision care, then you might be wondering whether they accept VSP Vision Care insurance. Whether you're a dedicated VSP client or you're just exploring your vision care options, keep reading to find out everything you need to know about using VSP at Costco.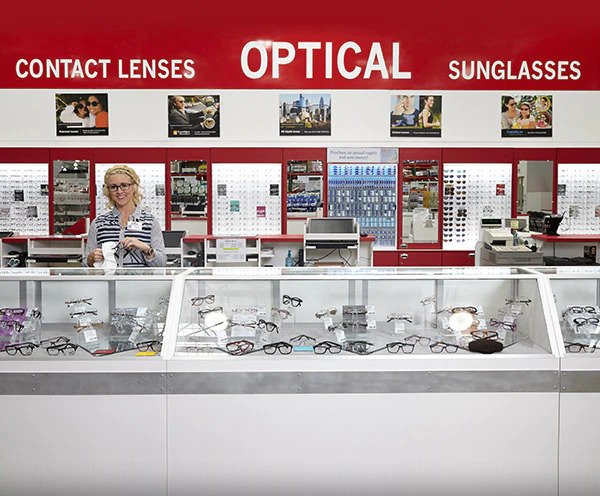 Is Costco a VSP Provider?
According to Costco Optical's website, Costco accepts "most vision insurance plans." But we had to do a little digging to find out exactly what that means.
Unfortunately, Costco is not a VSP network provider. Customers can still use Costco Optical with VSP insurance, but Costco is treated as an "out-of-network" provider. So, customers are responsible for submitting claims for reimbursement after receiving care.
What's the difference between out-of-network and in-network providers?
Good question. "Out-of-network" means that your provider and your insurance company don't "communicate." In other words, your provider won't be able to bill your insurance company directly because there is no existing relationship between the two companies. An "in-network" provider is a provider that has an established relationship with your insurance company and can take care of the billing process for you.
A provider being out-of-network does not have to mean that you won't be able to work with that provider. It just means you'll have a little bit of extra leg work to do in order to get your care covered. To submit an out-of-network coverage claim to VSP, simply follow the steps listed on their website here.
As a side note, you might be wondering what VSP even is. We've got you!
VSP is a vision care health insurance company operating in the US, UK, Ireland, Australia, and Canada. VSP provides low-cost vision care insurance directly to its clients and is the largest vision care company in the United States.
How Does VSP Work at Costco?
Because Costco is an out-of-network provider for VSP customers, you will have to submit a claim to VSP to receive reimbursement for your care. Unfortunately, according to VSP's FAQs page, customers who seek care through out-of-network providers are reimbursed at "lesser out-of-network coverage amounts." We're not exactly sure what that translates to in a dollar amount, but it sounds like you might not get reimbursed for the full cost of your services or purchases.
What Does VSP Cover at Costco?
Depending on what eye care services you need, your options for reimbursement will vary. VSP offers a range of plans, and the services you can receive reimbursement for will depend on what's covered in your plan.
Here is a list of products and services VSP insurance covers that you can seek reimbursement for when using Costco Optical:
Eye exams

Vision testing

Prescription glasses

Frames

Contact lenses

Sunglasses

Other eye care services
When shopping for frames, you might even receive some extra discounts if you choose eyewear from VSP's featured frame brands, including:
DKNY

bebe

CALVIN KLEIN

Columbia

Lacoste
For a full list of VSP's featured frame brands, click here.
How Much Does VSP Cover At Costco?
VSP's Standard Option plan comes with a $150 frame allowance for any frame brand and a $200 allowance for featured frame brands. Depending on the services or products you purchase, VSP insurance will provide you with anywhere from a $50 to $200 allowance. For full details on VSP insurance costs and coverages, click here.
Can You Use VSP at Costco Online?
Yes. Regardless of how you purchase your eyewear or eye care through Costco Optical, you will be able to submit your reimbursement claim through VSP.
Vision Insurance Companies Accepted At Costco Optical
Unfortunately, Costco is a bit mysterious when it comes to exactly what insurance companies they work with. According to their website, they accept "most vision insurance plans."
Unfortunately, we already know that Costco doesn't accept all major insurance plans, since VSP is the largest vision care insurance provider in the country. The best way to find out exactly what insurance types Costco will take is to contact your local Costco store and ask before you visit. 
Who Accepts VSP Insurance?
The most well-known vision care provider that accepts VSP insurance is Pearle Vision.
Many large retail chains and online retailers like Walmart and Sears do not accept VSP, but many independent doctors, optometrists, and optical centers do.
To find an in-network VSP doctor, check out VSP's "Find a Doctor" tool.
FAQs
Is Costco a VSP Premier Provider?
No. Costco is considered an out-of-network provider.
What does a Costco eye exam cost without insurance?
Though the cost will vary depending on location, the average cost for an eye exam at Costco Optical is between $50 and $100 without insurance.
Is LASIK surgery covered by VSP insurance?
Yes. Depending on your plan, you can receive coverage for LASIK surgery with VSP insurance. You can learn more here.
What are Costco Optical's store hours?
Costco Optical (also called Costco Vision Center) hours vary by location, but most locations open at 10 AM and are open until 8 PM.
Does Costco accept Blue View Vision from Eyemed Insurance?
As with VSP, Eyemed considers Costco an out-of-network provider. You can file a claim for reimbursement with your insurance company after receiving eye health care from out of network doctors, whether you are purchasing prescription eyeglasses, visiting an eye doctor for a vision exam, or purchasing lens enhancements.
Conclusion
There you have it! While it might not be the simplest way to use your insurance coverage, one of the VSP Vision benefits is that you can file a claim form to receive reimbursement when you visit an out-of-network provider like Costco. No need to shy away from the Costco Optical center near you. Just keep your receipts and remember to file your claim.