Here's a look at some great coffee products coming to the Aisle of Shame at Aldi starting Sept. 25 — Just in time for International Coffee Day!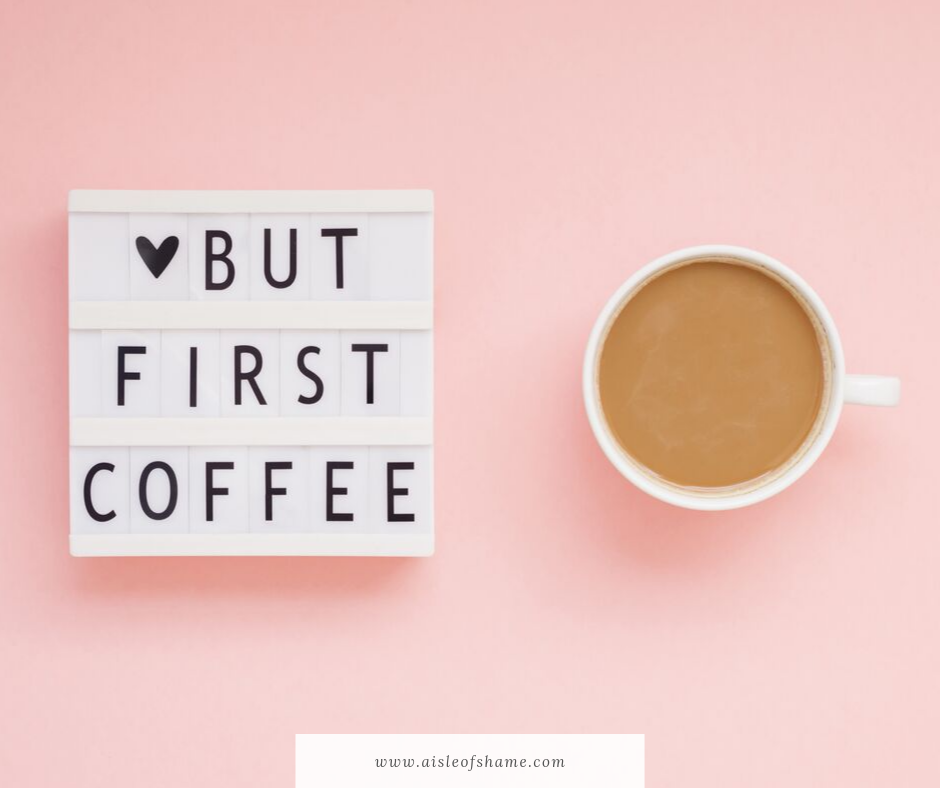 Coming up Sept. 29, caffeine addicts around the globe will celebrate International Coffee Day.
If you're like us, coffee is life, and we don't do mornings without it.
We're always searching for the next perfect cup. Luckily, the Aisle of Shame is celebrating International Coffee Day this week with lots of great coffee items! We want Aldi things!
International Coffee Day Products
Let's start with the basics. This Ambiano 12-cup Programmable Coffee Maker is priced at $19.99. It has an auto-pause to let you grab that first, essential cup of coffee even before the whole pot has brewed. It can be programmed to brew when you want (need) it, and it comes with a reusable filter.
Specialty Coffee Makers
Ready to get a little more fancy with your coffee? Here are some low-tech (and low-cost) coffee makers to add variety to your coffee routine:
Aldi Moka Pot
This Crofton Chef's Collection 16-ounce Moka Pot has an iconic shape and a stainless steel body. Moka pots are designed for use on a stovetop or other heat source, and they use pressure to extract flavor from the grounds. They're known for making strong, espresso-like coffee. This Aldi Moka Pot is priced at $14.99.
Aldi Pour-Over Coffee Maker
Coffee snobs everywhere will tell you that you haven't lived until you've had a pour-over coffee. Sure, it's fussy and slow, but you are rewarded with a bright, clean coffee flavor that stands apart from coffee brewed by other methods. This Crofton Chef's Collection Pour-Over Coffee Maker is priced at $14.99. It has a glass decanter with a metal mesh filter.
Aldi French Press
Aldi is also offering a French Press coffee maker for $14.99 this week. French Press coffee is steeped, rather than drip or pressure-brewed, and French Press lovers say that makes for a smoother coffee drinking experience. It also allows more of the flavor-filled oils from the beans to make it into your cup, instead of getting trapped in a drip filter. This Crofton Chef's Collection French Press can also be used with tea leaves.
Aldi Finds for Coffee
Next to the coffee makers, you'll find these on-trend reactive glaze coffee mugs. These hold a very generous 21 ounces, and they come in four fall-perfect colors — blue, green, tan and light blue. We've seen similar mugs on sale at Williams-Sonoma and West Elm for $9.99 and up, but these Croton Reactive Glaze Mugs are just $2.99.
Aldi Reactive Glaze Mugs
Finally, when you need to take your coffee on the go, you can keep two quarts of the liquid gold hot with this Crofton Insulated Carafe. These are available in copper, red or brushed stainless steel finishes, and they are priced at just $9.99.
Aldi Insulated Carafe
So coffee fans, unite! Celebrate that magnificent bean water with a trip to the Aldi Aisle of Shame!
Did you know Aldi has excellent pumpkin spice coffee? Check out the Aldi pumpkin products available now!