Trader Joe's Loyalists are known to flock to their retail outlets to grab unique food items at low prices. This and other reasons like the "unconventional touch" in stores that improve the shopping experience, make Trader Joe's stand out from your conventional grocery outlet.
With a desire for fresh produce, customers always try to understand when Trader Joe's restocks. Besides, some of the unique items are quickly depleted and many would want to grab their share before stocks run out.
This piece will explain everything you need to know about Trader Joe's restock plan, and tell you the best time to shop.
Read on;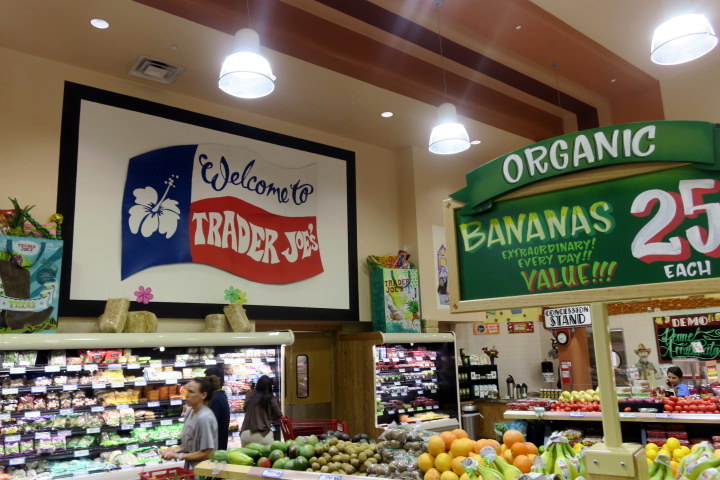 How Often Does Trader Joe's Restock Their Shelves?
All Trader Joe's outlets follow a standard stocking plan where stores receive stocks daily and staff members restock the shelves throughout the day.
However, it isn't cast in stone, since different stores move stock at different rates. As such, the universal plan is also customized to fit the specific store's needs.
The number of shipments received by a store depends on the rate at which particular items are depleted.
Perishable items like  flowers, and plants are stocked daily to maintain freshness.
Does Trader Joe's Restock Weekly?
Trader Joe's doesn't have a weekly restocking policy. Items that don't move very fast and aren't perishable are restocked on demand, and not based on the number of days. For instance, if a particular outlet has plenty of wine in stock, it'll still receive daily shipments, but without wine to avoid overstocking.
Does Trader Joe's Restock Daily?
Yes. Trader Joe's restocks daily as all outlets receive multiple shipments daily, depending on how fast the items are moving.
However, most of the items that are replenished daily are perishable and fast-moving ones, to try and sustain demand. They include vegetables, fruits, and flowers. The first restock is done before the store is opened. However, Trader Joe's staff always check the amount of stock on shelves and replenish what is running out during the day.
Why Does Trader Joe's Discontinue Products?
Trader Joe's mission is to give customers the best quality products at the best prices. Their stores aren't big, and have limited space to fit all the items customers want.
As such, Trader Joe's closely monitors the performance of all items on sale and tweaks the collection to ensure that they only stock what customers like. They do this to make room for newer items that customers might like more.
Trader Joe's constantly discontinues underperforming products, and brings new ones.
For instance, the following products were discontinued in 2021;
Chili Lime Mayonnaise
Barbeque Popped Ridges
Broccoli & Kale Pizza Crust
Organic Buffalo Style Hummus
Pub Cheese
Chicken and Mushroom Pelmeni
Customers aren't left in the dark about these discontinuations as Trader Joe's posts updates on their social pages.
What is the Best Time and Day to Shop at Trader Joe's?
Trader Joe's operates from 8 a.m to 9 p.m from Monday to Sunday. However, some outlets are closed or operate for reduced hours during holidays. You can check a specific store's operating hours on their store search platform.
The best time to shop at Trader Joes is between 8 a.m and 10 a.m early in the week, i.e. anywhere between Monday and Wednesday.
These "irregular" hours are ideal since the stores aren't crowded and staff members have all the time to answer your questions. Besides, you can go around the store and discover new items, something that's difficult to do with a lot of people in the store. Fresh produce is also restocked before the store opens, and some of it runs out by 12 p.m or 2 p.m.
Senior hours were launched during the COVID-19 pandemic to allow seniors to shop without interacting with a lot of people. These hours were slated to be the hour after the store is opened and the hour before it is closed. Senior hours have since been stopped, with the reduced number of cases and uptake of vaccines among ‌vulnerable people.
The worst days to go shopping are Saturdays and Sundays. The stores attract big crowds during the weekends; staff members are always busy and items run out quickly.
Other Trader Joe's Shopping Secrets You Should Know About
A few tips include;
Check out the fearless flyer in store or online to know the limited edition items in stock
You can sample any product before buying; just let a staff member know and they'll facilitate
Don't be worried about brand as many private label items are the same as your popular brands
Get your timing right
Take advantage of Trader Joe's generous return policy
Stock up on seasonal products as they aren't available all year long
Their wine is very cheap
FAQs
How do you know if Trader Joe's has something in stock?
The best way is to ask a crew member in the store. Items move pretty fast and employees are best placed to tell you what's available in stock.
How often does Trader Joe's restock their flowers and plants?
These and other perishables are restocked daily, depending on demand.
Bottomline
Trader Joe's is a popular grocery outlet with a huge customer base, and you need to understand their restocking plan and other tricks to ensure you always get what you want there.
They've been highlighted here and we're sure that you are more enlightened on how to shop best at Trader Joe's.