Apple Pay was unveiled in 2014 by Apple CEO Tim Cook and has since gained traction globally.  It allows users to make in-store payments on their mobile iOS devices or web browser, Safari.
As a shopper, you may wonder if Trader Joe's accepts Apple Pay and what the process entails. This guide delves deeper into this and answers all your questions.
Can you Use Apple Pay at Trader Joe's?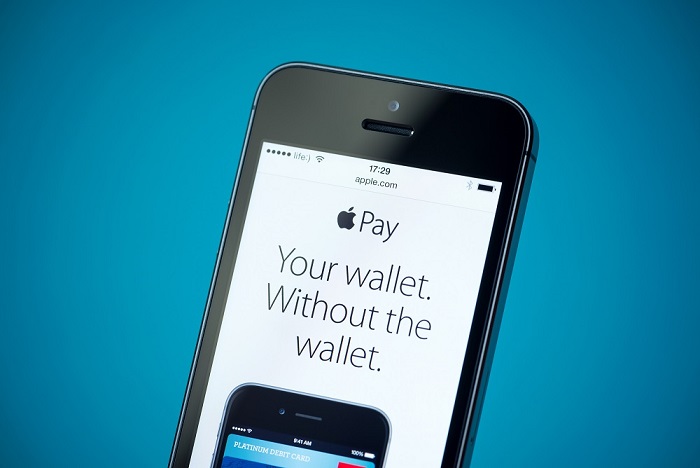 Yes, Trader Joe has accepted Apple Pay since April 2015.
It replaced its old payment terminals with NFC payment-enabled VeriFone touchscreen terminals that support contactless payments. These include Apple Pay, Google Pay, and Samsung Pay.
Do all Trader Joe's store locations accept Apple Pay?
Yes, Apple Pay is available in all Trader Joe's stores.
Benefits of using Apple Pay
Using Apple Pay at Trader Joe's has numerous advantages as follows;
It is a secure means of payment. Your data is protected, and your card numbers are never shared with merchants.
It is easy to use as you make one-click payments.
It speeds up the check-out lines.
You will be eligible for discounts when you add your Debit Card to Apple Pay.
You can set it up in seconds.
How to Use Apple Pay at Trader Joe's
This process is pretty straightforward. It is as follows;
The first step is to set up Apple Pay on your iPhone or Apple Watch.
Once you are done shopping, head over to the check-out counter.
Open your iPhone or Apple Watch and use your face or touch ID to validate your identity.
Select the card to use.
The contactless reader will scan the purchase, and you will be set once you hear a ping or see a green checkmark on the reader.
Watch the video below on how to use your Apple Pay at Trader Joe's.
Setting up your cards
Setting up your cards is not complicated and will only take minutes.
Go to your iPhone's Settings section and select Wallet & Apple Pay.
Select Add Card and continue to select the payment type.
Here, add your credit card or debit card details. You can hold your iPhone over the card until it is scanned or manually enter the details.
Next, agree to the terms and conditions stated and complete all the verification steps.
Your card will be ready to use.
To set up your cards on Apple Watch, you need to do the following;
Open the Apple Watch app on your phone.
Select Wallet & Apple Pay.
Select Add Card and follow the instructions to add your credit or debit card.
3 Methods to Use Apple Pay at Trader Joe's
You can use the below three methods to pay with Apple Pay.
Touch ID – With this method, you have to place your finger on the home sensor for the Touch ID to authenticate you.
Face ID – Here, you will need to look at your phone's screen using the Face ID, and it will identify you.
Apple Watch – On your Apple Watch, double-tap the side button on the right side of the dial. Enter the passcode when prompted and hold the Apple Watch over the payment reader until the payment is complete.
Can You Get Cashback when Using Apple Pay at Trader Joe's?
Yes, you are eligible for cashback from Apple on every transaction done at Trader Joe's.
There are no transactional limits, and you can get up to 3% cashback on each transaction.
Does Trader Joe's Charge Fees When Using Apple Pay?
No, Trader Joe's does not charge you any fees when using Apple Pay.
Does Trader Joe's Have Limits on Apple Pay?
There are no Apple Pay limits at Trader Joe's. Therefore, you can buy as many things as you want with no restrictions.
Is it Safe to Use Apple Pay at Trader Joe's?
Yes, Apple Pay is secure, hence nothing to worry about when shopping at Trader Joe's. Your purchases will remain private and your personal information protected.
Does Trader Joe's Accept Samsung Pay?
Yes, it does.
Other Payment Methods Accepted at Trader Joe's
Besides Apple Pay, Trader Joe's accepts other payment methods. These include;
Cash.
EBT Cards.
Personal Checks.
Mobile Payments such as Google Pay and Samsung Pay.
Credit and Debit Cards.
Trader Joe's Gift Cards.
Conclusion
Apple Pay has revolutionized the shopping experience for many people. With this guide, you will be able to use Apple Pay at Trader Joe's seamlessly, with no issues. Use it today, and let us know how your experience was in the comments.