With the Department of Motor Vehicle (DMV's) notoriously long wait times, you might be dreading your vehicle registration renewal. Thankfully, Kroger has a solution.
By taking advantage of DMV kiosks at Kroger grocery stores, you can renew your license plates conveniently. This article will show you how to renew your license fast at Kroger.
Does Kroger Renew License Plates?
You can renew your license plate tags at select Kroger store locations. The process takes just a few minutes and uses the same system as the DMV, making it an official renewal. Kiosks are available at Kroger stores in Georgia, Kentucky, Ohio, Louisiana, North Carolina, Tennessee, and Texas.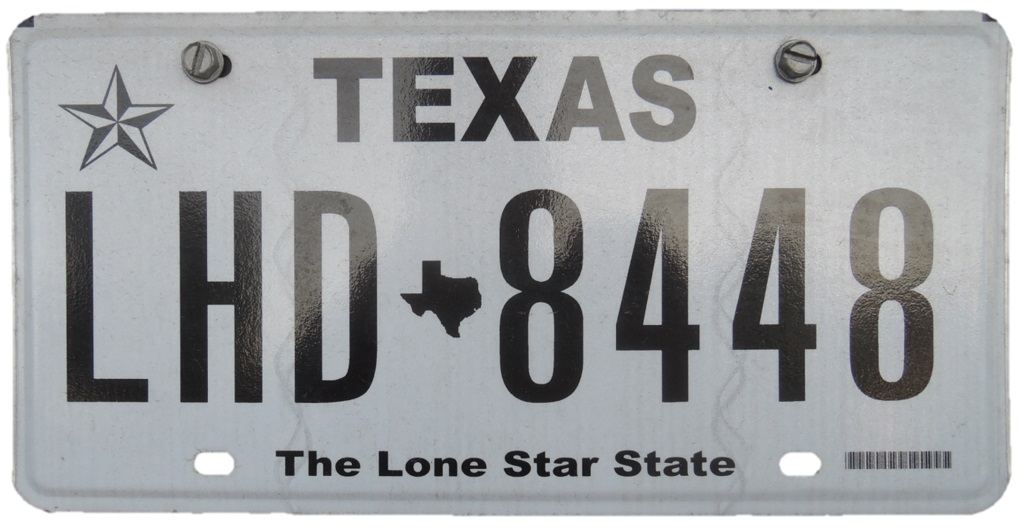 How to Renew Your Registration License
Here are ways how you can renew your license.
Renew at the DMV
Go to your local DMV office with your renewal notice to renew your license plates. You need to carry your registration notice, proof of insurance, emission test results (if applicable), and proof of identity. You may pay by cash, check, debit card, or credit card.
Renew Online
Here's how to renew your vehicle registration online in most states:
Visit your state's DMV or Secretary of State Website
Select renew your vehicle registration
Enter information about your vehicle, including the license plate number and odometer reading
Pay the renewals fees. In some cases, you may pay online or receive an invoice in the mail that you pay at a later date
Once you submit the online transaction, print out the temporary registration displayed on the screen. Ensure you carry it in your car until you receive your new registration in the mail
Renew by Mail
Some states allow you to renew by mail if you meet specific qualifications. Some of them include;
You have a disability that prevents you from traveling to a renewal center
You are out of town during the time your registration is up for renewal
You are a member of the US Armed Forces working outside your state
Your address has not changed since your last renewal
You are not applying for a new title or changing license plates
To renew by mail, you'll need the following documents:
The renewal notice sent to you by the DMV
Your proof of insurance
Once you fill in your renewal notice, follow the instructions listed to send your registration fee and documents. It can take up to three weeks to receive your registration by mail after sending in your application.
Kroger's registration renewal kiosk
Some states allow drivers to apply for new vehicle registration at their local grocery stores. Kroger has installed self-service kiosks in several of its locations. They are available 24 hours a day, seven days a week.
You can use the renewal kiosks if you have the registration renewal notice from your state's DMV office. You'll also need your credit or debit card to pay the applicable fees.
What Do You Need for the Tag Kiosk At Kroger?
You need to provide the following information before using a tag kiosk:
Your renewal notice (sent to you by email)
A valid form of identification as proof of age
Your complete license plate number and expiration year
Payment (debit or credit card). You can confirm with the tag kiosk if they accept cash payments
Driver's license
Proof of insurance from your insurance provider
You must have a Vehicle Emission Inspection report
How To Use the Kroger Tag Kiosk
You can renew your registration at Kroger tag kiosks from 8 am to 8 pm every day. To know your nearest Kroger tag kiosk, check the DMV self-service locator on your respective state's DMV website. Follow these steps to renew your registration
Go to the Kroger tag kiosk with your current renewal notice or registration card
Select "Begin"
The machine will give you the options of either using the renewal notice or registration card
If you have the renewal notice, scan the barcode at the top
Enter the required vehicle information and click on "Next'
Click on "renew registration"
Select your payment method
Enter your debit or credit card and remove it
Input you PIN
The machine will print your receipt or temporary tag
FAQs
Can you get your car tags at Kroger?
You may renew your registration at any Kroger store using the tag kiosks. You'll need to bring your registration notice or card, proof of insurance, an acceptable form of identification, and a form of payment.
Can you get your registration sticker at Kroger if it is expired?
You can renew your registration sticker at Kroger even if it's expired. The only requirements are your license plate number and Vehicle Identification Number (VIN).
Is there a grace period for expired tags?
Most states give drivers a grace period to renew a registration sticker after expiry. The period ranges from 30-60 days. However, you'll pay the penalty if you miss the deadline.
Can you renew your driver's license at Kroger?
You can renew your driver's license at the Kroger tag kiosk. Just enter your license number and pay. The machine will print a temporary permit on the spot.
Conclusion
Renewing your motor vehicle registration can be a pain if you do not have the time to do so. But with Kroger's tag kiosks, you can renew it at your own time and place convenient for you.
All you need is a copy of the renewal certificate or registration card, proof of insurance, and an acceptable form of payment. If you are looking for an easy way to renew your vehicle registration, Kroger tag kiosks are worth checking out.