Trader Joe's is a large employer with more than 50,000 workers. From the outside looking in, Trader Joe's looks like a great place to work, judging from the enthusiasm shown by their workers. We wondered what they do to keep their employees motivated and always happy to serve.
One popular employer program they run is the employee discount plan.
This article will break down how it works and other benefits extended to the people working at Trader Joe's —
Does Trader Joe's Offer Employee Discount?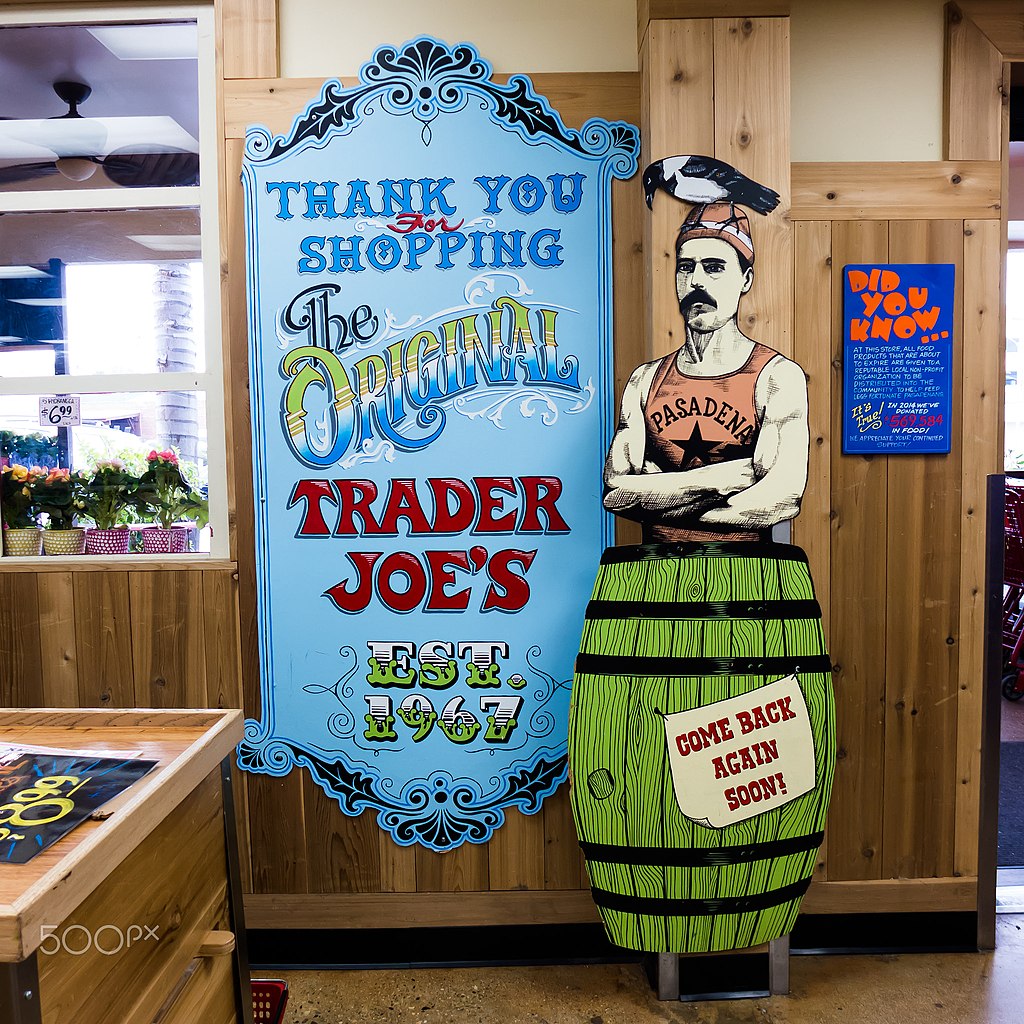 Yes, all Trader Joe's members receive up to a 20% discount on all products in their stores.
Note that discounts vary depending on the type of items one buys. For instance, they can only get 10% off groceries and alcohol depending on where they live and work.
While nothing official about the terms is indicated on their website, various employers say that you get more discount if you spend more. To be precise, you get a 10% discount for purchases under $20 and 20% for purchases above $20.
Perks of Working at Trader Joe's
Additional perks enjoyed by Trader Joe's employees include;
Competitive pay  
Trader Joe's pays their employees well to keep them motivated and incentivized to improve. They conduct performance reviews twice a year to assess how one has done in that period, which could lead to a 7% annual salary increment.
Also, employees have a clear growth path. 78% of mates( supervisors) started as regular crew members, and 100% of captains( store managers) were mates.
Retirement plan
Trader Joe's employees have a 401k retirement plan. All employees can join it, and the company contributes to every employee's account. This perk is available to part-time employees as long as they work for at least 13 hours per week.
Employee assistance programs
Trader Joe's assistance program helps employees with personal problems, those suffering from loss, and mental issues, among others. It's available through a hotline for all employees, and they can access it at any time.
Health insurance
Trader Joe's has medical, vision, and dental insurance plans for eligible employees. The company covers part of the cost and only requires workers to contribute as low as $25 per month to enjoy the benefits.
Paid time off
Employees hold a paid time off account where Trader Joe's contributes for around 5 to 10 days a year. Holders can access money in the account at any point, as there are no restrictions on accruals and withdrawals.
MyTraderJoes: Employee Portal
Trader Joe's workers have a platform where they hold accounts and manage their issues with the company. To log in, key in your crew member number and the last four digits of your SSN and click on sign-in.
Once logged in, employees can see their benefits, any pending actions on their side, and upcoming events such as performance reviews.
Is Trader Joe's A Good Place to Work?
Yes, Trader Joe's is an excellent employer, as seen from the benefits and sentiments from current and past employees.
All workers enjoy benefits like career progression, annual salary increments, paid time off, and a good medical insurance plan.
During the COVID-19 pandemic, the company went above and beyond to care for employees' welfare. This was enforced through initiatives like conducting wellness checks with all crew members, reducing store hours, improving routine cleanings, offering additional paid sick off for workers, and limiting the number of people in stores.
Trader Joe's has a rating of 4.2 out of 5 on Glassdoor, which is impressive. A few verified workers have indicated a great 401k plan, reasonable hourly rates, and great employee wellness programs.
To apply for a role at Trader Joe's, visit their career page to check for an opening that fits your expertise. Here, you'll have to select a specific role, key in your personal information, and confirm availability. You'll be asked a few questions, and after that, submit the application and wait for feedback from a hiring manager at the company.
What to expect once you get hired at Trader Joe's?
Trader Joe's stores open and close at different times, but workers generally do 7.5-hour shifts. They can start as early as 4 am if a worker is involved in merchandising.
Most of the benefits are available to all workers with no restrictions on the number of hours they do. However, part-time employees must work for at least 13 hours every week to be eligible for the retirement plan.
Salary raises are done annually, depending on the outcome of ‌performance reviews. These reviews are done twice per year, and one can get up to a 7% salary raise.
Trader Joe's has no overtime opportunities as crew members are always scheduled to work at different times to meet the store's needs. Besides, workers have a 30-minute lunch break and ten-minute breaks on either side. Managers plan these breaks to ensure there are always enough people to serve customers at any particular time.
All crew members at Trader Joe's are paid every other week.
FAQs
Do Trader Joe's employees get free food?
Trader Joe's employees don't get free food but attend regular food tastings. Here they're allowed to taste different products before they are offered to customers on the shelves.
How much do Trader Joe's employees get paid?
According to Payscale, Trader Joe's employees earn between $14 and $29 per hour, depending on the role. Grocery clerks, sales associates, cashiers, and regular crew members are on the lower end of that range, while crew leaders and assistant store managers earn more.
Does Trader Joe's have benefits also for part-time employees?
Yes, all benefits at Trader Joe's are extended to both permanent and part-time employees. However, they need to work for at least 13 hours a week to be eligible for some, for instance, the 401k.
Does Trader Joe's have a scholarship program for its employees?
Yes, Trader Joe's awards scholarships to crew members. They have a $1,000,000 annual fund spread out to qualifying crew members. In 2021, 637 workers got awarded scholarships from this fund.
Final Thoughts
Trader Joe's is one of the best employers, as seen from the multiple awards it's scooped in the past few years. It extends multiple benefits to its crew members, and you can always apply for a role on their website if you want to join the company.