People who hold EBT SNAP cards always expect nasty surprises when checking out at popular retail outlets. These cards are not accepted in all stores and will only work in SNAP authorized retail outlets.
Some chain stores only accept EBT cards in certain outlets within their network, making holders even more confused.
This article will explore the use of EBT SNAP cards at a popular retail outlet, Trader Joe's, and help you understand whether they are accepted here or not.
Does Trader Joe Take EBT SNAP Cards?
Yes, Trader Joe accepts EBT cards, but for specific purchases only. EBT cards are designed to help low-income individuals buy food and not any other item. All stores under the Trader Joe's chain accept these cards, and there are no exemptions.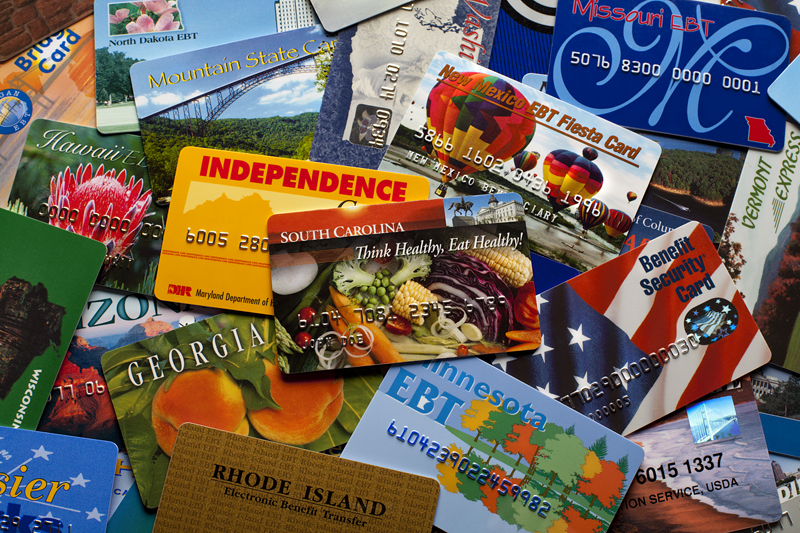 Trader Joe accepts EBT cards for eligible purchases only. There are many things available for sale in their retail outlets, and most of them do not qualify for purchase with an EBT card. If you have this card, it is essential to know the items you can buy when shopping at Trader Joe's.
Do All Trader Joe's Accept EBT?
Yes, all Trader Joe's outlets accept EBT cards. As long as the holder uses it to buy approved items, no outlet will have a problem taking them.
Does Trader Joe Take P-EBT Cards?
Yes, Trader Joe takes P-EBT cards.
EBT(Electronic Benefits Transfer) is a system that lets a SNAP( Supplemental Nutrition Assistance Program participant to buy food using the allocated benefits. When a cardholder visits a participating retail outlet to pay for food, their account is debited in favor of the merchant.
P-EBT (Pandemic- Electronic Benefits Transfer) was established during the COVID-19 pandemic to shelter people from the effects of the pandemic.
The federal government directed retailers to treat P-EBT benefits the same as EBT ones since they were loaded on the old SNAP cards. As such, Trader Joe's treats P-EBT cards the same way as they do with EBT ones.
A few households received new SNAP cards with P-EBT benefits, but they all work similarly.
How To Use EBT Food Stamps at Trader Joe's Stores?
SNAP benefits are loaded on EBT cards and replenished each month. From here, you can use the card to shop qualifying items at approved retail outlets just like any standard debit card, for the balance of the non-eligible items you can use any other form of payment like cash, credit card etc.
EBT cards are only issued to qualifying households. All states have different application forms and processes, and a member of the applying family must reach out to the state agency to apply for it.
Under the rules, households must meet the following criteria to be eligible;
The gross monthly income for that household should be at or below 130% of the poverty line. The poverty line used to calculate SNAP benefits for 2022 is $1,830 per month.
After all deductions are applied, the net income must be below the poverty line.
Assets must fall under a certain threshold.
Some people might meet these requirements but are still considered ineligible, include those on strike, those without documented immigration status, and students in college under specific conditions.
Using EBT cards for shopping is not very different from regular credit and debit cards. What separates them from the rest is the specificity of the card, i.e., holders can only use it to shop for particular items.
All applications are lodged through specific SNAP state agencies. When you make the application successfully, someone will reach out within 30 days to confirm your eligibility. During this time, you need to give proof of the information provided during the application.
Does Trader Joe's Take EBT Online?
You can only use EBT cards to make purchases at Trader Joe's outlets for in-store purchases. You cannot use the card to buy qualifying items online or through their App.
Understand that this limitation is for Trader Joe's only, as other outlets accept EBT cards for online purchases.
What Items Can You Buy With EBT at Trader Joe's?
Some of the commodities you can buy with EBT at Trader Joe's include;
Dairy products
Cooking oil
Vegetables
Bread and Cereal
Beverages(Non-alcoholic)
Fruits
Meat and Seafood
Snack food
Spices
Items You Cannot Buy With EBT At Trader Joe's?
A few non-qualifying items include;
Alcohol
Healthcare products
Pet food
Toiletries
Cleaning supplies
Tobacco
Gas
Clothing
Does Trader Joe's Give Cash Back With An EBT Card?
Yes, Trader Joe's gives a cashback on every other purchase completed with an EBT card.
However, confirm this with the specific store you are buying from as this offer is not always available.
What is the Return Policy For EBT Items?
Yes, you can return most of the products purchased at Trader Joe's using an EBT card. This retail outlet is known for its generous return policy, and they will accept some items even without a receipt.
Can I Buy A Trader Joe's Gift Card With EBT?
No, you cannot buy gift cards with EBT cards. These cards are restricted in a way that only specific items can be purchased using the money loaded on the card. Most of these items are foodstuffs, and gift cards fall outside that.
What Other Forms of Payment Does Trader Joe's Accept?
You can use your EBT card to buy qualifying items and then use other forms of payments for supplementary items.
Additional payment options available at Trader Joe's include;
Mobile payments(Apple, Google, and Samsung Pay)
Checks
Gift cards
Cash
Credit and debit cards
Does Trader Joe's Take WIC?
WIC is a Special Nutritional Assistance Program (SNAP) to give nutritional and healthcare benefits to Women, Infants, and Children below five years old.
Most of the products that fall under the WIC assistance program are not available at Trader Joe's, and for this reason, Trader Joe's does not accept WIC.
A few WIC approved retailers include;
CVS Pharmacy
Super Stop & Shop
Walmart Store
Shaw's Supermarket
Does Trader Joe's Accept Calfresh?
Yes, you can shop at Trader Joe's with a Calfresh benefits card.
Calfresh is a benefits program for people in California who have low incomes but want some assistance putting healthy and nutritious food on their tables. It is essentially a Supplemental Nutrition Assistance Program (SNAP) federally mandated and managed in California.
Benefits are issued on an EBT card, which holders can use to buy food from qualifying outlets, such as Trader Joe's.
What Other Stores Accept EBT Online?
Online shopping for groceries has taken off in the past few years, and it is only fitting that people who hold EBT cards are allowed to buy supplies from qualifying stores online. Some of the stores that accept EBT cards online include;
FreshDirect
Instacart on behalf of Aldi, Brookshire's Food and Pharmacy, Food Lion, Price Chopper, and Market 32
ShopRite
Walmart
Amazon
All these outlets have specific ways of paying using EBT cards and find out from their websites if you plan to buy food from any of them.
Bottomline
People with EBT SNAP cards are restricted on what they can buy and where they can buy from. It is common to find people frustrated that the retail outlet they were shopping at does not accept EBT cards for payment.
Trader Joe's is not one of these retailers, and EBT holders can get selected food items in these stores. While they will have to visit a physical store, this should not be an issue as Trader Joe's has over 530 outlets spread across 42 states.
As such, you can always rush to an outlet near you and grab what you need. If you want to buy other items, let the EBT card cover what is eligible and pay for the rest using the other payment options available.